ICRISET-2017
International Conference on
RESEARCH AND INNOVATIONS IN SCIENCE,
ENGINEERING & TECHNOLOGY
Birla
Vishvakarma
Mahavidyalaya
Chief Advisory Committee
Dr. Anil Dattatraya Sahasrabudhe
Chairman
AICTE
Mr. N. B.
Vasoya
President
IE(I)
Prof. Pratapsinh Kakaso Desai
President
ISTE
Prof. Ved
Prakash
Chairman
UGC
A. M. Naik
larsen & Toubro
Group Executive Chairman
Dr. Surendra
Prasad
Chairman
NBA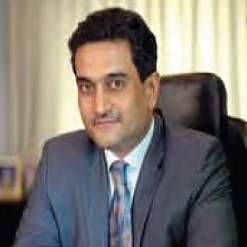 Er. Prayasvin B Patel
CMD
ELECON Ltd.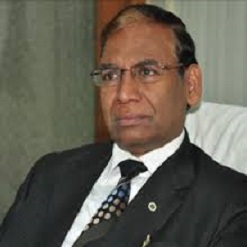 Dr. Akshai
Aggarwal
former VC
GTU
Er. Tulsi
Tanti
CMD
Suzlon Ltd.
Shri. R. Subrahmanyam
IAS, Additional Secretary, NPIU
Dr. Hans J. Hoyer
Secretary General, IFEES, USA
International Advisory Committee
Dr. Rajkumar Buyya
Dept. of CS and Software Engineering
University of Melbourne
Prof. (Dr.) Ostap Okhrin
Dresden University of Technology
Germany
Dr. Ram N. Mohapatra
Dept. of Mathematics
University of Central Florida
Dr. N. J. Hadiya
Scientist
Institute of Chemical and Engineering Science (ICES), Singapore
Dr. K. Subburaj
Assistant Professor
Singapore University of Technology and Design
Singapore.
Prof. Saleem Hasmi
Professor
Dublin City University, Dublin, Ireland
Dr. Jigesh Patel
Rsoft Design Group
USA
Prof. Dr. rer. Nat Norbert Gruenwald
Director of Robert-Schmidt Institute, Wismar University of Applied Sciences, Germany
Dr.Eshan Dave
University of New Hampshire
USA
Er. Kashyap Jani
Product & Test Engineer
Qualcomm Inc, California
Dr. Nirmal Nair
University of Auckland
New Zealand
Shri Bhavesh Mistry
Associate Plant Technical Manager
General Mills Minneapolis
USA
National Committee
Dr Sanjay Chaudhary
Ahmedabad University
Ahmedabad
Dr. Sanjay G Dambhare
College of Engineering
Pune
Dr. Pranav Darji
SVNIT
Surat
Dr.Y P Kosta
Director-Marwadi Group of Institution, Rajkot
Dr. R. A. Thakkar
Professor
VGEC Gandhinagar
Dr. M. V.
Joshi
Professor
DAIICT
Gandhinagar
Prof. D. C. Vakaskar
Faculty of Tech. & Eng., M.S University
Baroda
Prof. Neeraj Agrawal
Associate Professor
BATU- Lonere, Maharashtra
Prof. Sanjay H. Upadhyay
Department of Mech. and Industrial Engineering
IIT, Roorkie
Prof. Kaushal A. Desai
Department of Mech. Eng.
IIT,Jodhpur
Prof.
Jitendra
Vadher
Government Engineering College
Palanpur
Dr N. D. Jotwani
Professor
DA-IICT
Gandhinagar
Dr. G J Joshi
SVNIT
Surat
Dr. P. Rajalakshmi
Indian Institute of Technology
Hyderabad
Prof. Prakash K. Brahmankar
Head
BATU- Lonere, Maharashtra
Dr.Jyoti Sharma
Principal Scientific Officer, KIRAN & SEED Div., Govt. of India
Prof. Suril Shah
Assistant Professor, Mech. Eng. Dept,
IIT, Jodhpur
Dr.(Mrs) Rajul K Gajjar
GTU
In-charge VC
Dr. M. N. Patel
Gujarat University
VC
Dr. Himanshu Soni
Principal, GCET, V.V. Nagar
Dr. R. K. Jain
Principal, ADIT, New V.V. Nagar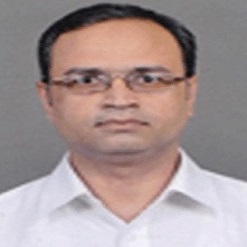 Dr. K. M. Makwana
Principal, BBIT, V.V. Nagar
Dr. Narottam Sahoo
Advisor & Member Secretary, DST, Govt. of Gujarat
Dr. K. Manivannam
Vice President, ISTE, New Delhi
Prof. S. N. Merchant
Dept of Electrical Engg., IIT Bombay